Mission, Vision, and Core Values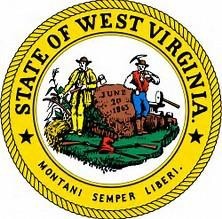 WEST VIRGINIA BOARD OF MEDICINE
Mission, Vision, and Core Values
MISSION:
The West Virginia Board of Medicine is the state agency charged with protecting the health and safety of the public through licensure, regulation and oversight of medical doctors (MDs), podiatric physicians (DPMs), and collaborating physician assistants (PAs).
VISION:
We will be a national leader in innovative oversight of health professionals.
Integrity - Our actions are congruent with our words. We question actions inconsistent with our values.

Public Protection (Compliance) - We follow the law and achieve complete compliance with the rules, policies and procedures that have been established to safeguard the public and to regulate the health care professionals we serve in a fair and just manner.

Accountability (Accuracy) - We believe we must ensure that information is exact and correct. Accurate work product, with strong attention to detail and efficiency of process, is important. We, individually and collectively, are responsible for our actions.

Trust (Reliability & Respect) - We strive to earn the confidence of others. We demonstrate consistently strong performance with respect and dignity.